Trilobe Catalyst carriers factory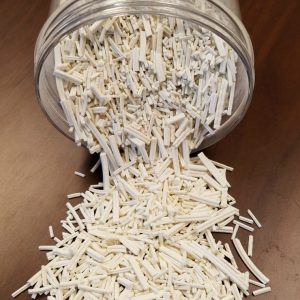 The appearance is white or reddish, non-toxic, tasteless, insoluble in water and organic solvents, soluble in acid and alkali.
This series of products has the characteristics of stable specific surface area, good compressive strength, low wear, suitable pore structure, low impurity content, and good impregnation characteristics of active components. We can produce the catalyst carrier in different crystal phases, different sizes, different impurities content, different appearance shape according to the user's requirements.
This product is widely used in petroleum and chemical industry, hydrogenation desulfurization, low catalyst carrier. The shape of a ball, bar, trefoil, leaf shape, hollow shape and Raschig ring.
Catalyst carrier specification
APPEARANCE

SPHERE

ITEM NO.

LS-01,LS-02,LS-03

INDEX

UNIT

SPECIFICAITONS

PARTICLE SIZE

m/m

Φ1~2

Φ2~3

Φ3~4

Φ4~6

Φ15~25

L.O.I

%

≤ 6.0

≤ 6.0

≤ 6.0

≤ 6.0

≤ 6.0

SPECIFIC SURFACE AREA

m2/g

150-350

150-350

150-350

150-350

150-350

PORE VOLUME

ml/g

0.5-0.9

0.5-0.9

0.5-0.9

0.5-0.9

0.5-0.9

BULK DENSITY

g/cm

0.4-0.75

0.4-0.75

0.4-0.75

0.4-0.75

0.3-0.6

STRENTH

N/P

≥25

≥ 40

≥ 60

≥ 100

≥300

WATER ABSORPTION RATE

%

60-150

60-150

60-150

60-150

60-150
APPEARANCE

SPHERE

ITEM NO.

LS-04,lS-05

INDEX

UNIT

SPECIFICATIONS

PARTICLE SIZE

m/m

Φ1~2

Φ2~3

Φ3~4

Φ4~6

L.O.I

%

0.5-5

0.5-5

0.5-5

0.5-5

SPECIFIC SURFACE AREA

m2/g

150-350

150-350

150-350

150-350

PORE VOLUME

ml/g

0.3-0.5

0.3-0.5

0.3-0.5

0.3-0.5

BULK DENSITY

g/cm

0.4-0.75

0.4-0.75

0.4-0.75

0.4-0.75

STRENTH

N/P

≥25

≥ 40

≥ 60

≥ 100
APPEAREANCE

STRIP

ITEM NO.

LSS-01,LSS-02,LSS-03

INDEX

UNIT

SPECIFICATIONS

PARTICLE SIZE

m/m

Φ1~2

Φ2~3

Φ3~5

Φ5~7

L.O.I

%

≤ 6.0

≤ 6.0

≤ 6.0

≤ 6.0

SPECIFIC SURFACE AREA

m2/g

100-300

100-300

100-300

100-300

PORE VOLUME

ml/g

0.4-0.8

0.4-0.8

0.4-0.8

0.4-0.8

BULK DENSITY

g/cm

0.4-0.7

0.4-0.7

0.4-0.7

0.4-0.7

RADIAL STRENGTH

N/mm

10~13

12~15

13-16

15-20
APPEAREANCE

STRIP

ITEM NO.

LSS04,LSS05

INDEX

UNIT

SPECIFICATIONS

PARTICLE SIZE

m/m

Φ1~2

Φ2~3

Φ3~5

Φ5~7

L.O.I

%

0.5-5

0.5-5

0.5-5

0.5-5

SPECIFIC SURFACE AREA

m2/g

100-300

100-300

100-300

100-300

PORE VOLUME

ml/g

0.3-0.5

0.3-0.5

0.3-0.5

0.3-0.5

BULK DENSITY

g/cm

0.4-0.7

0.4-0.7

0.4-0.7

0.4-0.7

RADIAL STRENGTH

N/cm

10~15

12~16

15-20

17-22
If you want to more catalyst carrier email carrier@catalystcarrier.net