Activated alumina catalyst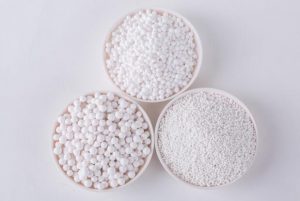 Activated alumina is good catalyst or catalyst carrier for petrochemical, hydride sulfurization, low temperature shift catalyst, and so on.
Other name catalyst carrier,catalystic alumina,catalyst support,gamma alumina catalyst.gamma alumina carrier,γ alumina catalyst,γ alumina catalyst carrier.
Activated alumina catalyst advantage
s

table surface area

high compressive strength

low abrasion

proper pore structure

low impurities

good active impregnation 

other good properties etc
Activated alumina catalyst mainly composed 
Gamma activated alumina
Activated alumina catalyst produced by the speedy dewatering process and false water alumina gel produced by continuous carbonization method and adopts our unique advanced molding technology. 
Our company offer Activated alumina catalyst advantage
different crystal phases

different pore volume

diameter and content of impurities according to user requirements
Characteristics of activated alumina catalyst
Stable surface area

High compressive strength

low dust and abrasion

Good active impregnation

Low impurity

Different application and shapes

We could do the gamma (γ) alumina catalyst as your required requirement
Activated alumina catalyst Storage:
void moisture, avoid scrolling, throw and sharp shocking during transportation, rainproof facilities should be readied..

It should be stored in dry and ventilated warehouseto prevent contamination or moisture.
Activated alumina catalyst 
Package:
Plastic bag    25kgs/55lbs

Drum           25kgs/55lbs

Drum             150 kgs/ 330 lbs

Super sack/Jumbo bag   750kgs/1650lbs    750kgs/1650lbs  1000kgs/ 2200 lbs