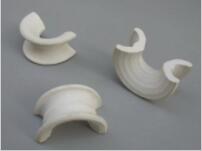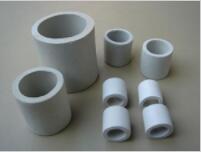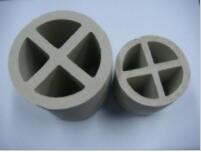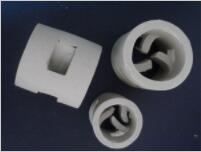 Ceramic tower packing has excellent acid and heat resistance, except hydrofluoric acid outside the capability of various inorganic acids, organic acids and organic solvents, corrosion can be a variety of high-temperature, low-temperature occasions.
Ceramic random packing possesses wonderful resistance to acid and heat and can bear a wide range of mineral acids (hydrofluoric acid excluded), organic acids and organic solvents. This distillation column packing material is suitable for low-temperature and high-temperature environments.
Applications of Ceramic Random Packing
The ceramic tower packing is widely applied in drying towers, absorption towers, cooling towers and regenerating towers etc. A good reputation is established in chemical industry, smelting industry, coal gas industry and oxygen generation industry, etc.
Main Technical Parameters of Ceramic Random Packing
Name
Size (mm)
Specific surface area (m2/m3)
Porosity (m3/m3)
Bulk density (kg/m3)
Bulk number (n/m3)
Raschig ring
25×25×3
25
0.68
595
19000
50×50×5
120
0.79
457
8000
Intalox super saddle
∮25
238
0.78
580
76500
∮38
151
0.79
480
24600
∮50
133
0.81
460
9500
∮76
107
0.77
552
2830
Cross ring
80×8
120
0.54
916
1950
100×10
110
0.53
930
1000
150×15
60
0.58
960
296
Pall ring
25×3
260
0.78
595
64000
50×5
130
0.82
457
8000
IMTP ring
13
545
0.71
690
735000
16
438
0.7
700
365099
Cascade mini ring
25×20×3
350
0.74
588
98000
80×50×8
96
0.74
590
3020
Welcome inquiry us carrier@catalystcarrier.net