0.04-0.1mm 0.1-1mm large Pore volume alumina microspheres catalyst carrier
The appearance is white or reddish particles like sand, non-toxic, tasteless, insoluble in water and organic solvents, soluble in acid and alkali. 
Alumina microspheres as a catalyst carrier have many advantages: small particles fast reaction; is easily dipped rare earth, metal, etc.; has high activity, mainly used in petroleum chemical fluidized bed catalyst for the pharmaceutical industry, catalyst, chemical purification catalyst, and desiccant.
Note: We have our own unique technology on AM series, which feather is in large volume, high specific surface, low wear, the concentration of particle size distribution, etc. Mainly used as a catalyst for fluidized bed production and other industries as desiccant, adsorbent, and melamine and automobile exhaust catalyst carrier, etc.
Physical indicators (we can adjust indicators according to the user's request)
Item NO.

SiO2%

Fe2O3%

Na2O%

Pore Volume
ml/g

Specific Surface
m2/g

Bulk Density
g/ml

LOl
%

Particle Size
mm

Abrasion
%

Pore Size
nm

AM-01-C

≤0.30

≤0.05

0.01-0.3

0.7-0.9

100-350

0.4-0.6

≤ 6.0

0.1-1

≤0.3

6-15

AM-01-X

≤0.30

≤0.05

0.01-0.3

0.5-0.7

100-350

0.4-0.6

≤ 6.0

0.1-1

≤0.3

6-15

AM-02-C

≥1

≤0.05

0.01-0.3

0.7-0.9

100-350

0.5-0.9

≤ 6.0

0.1-1

≤0.3

6-15

AM-02-X

≥1

≤0.05

0.01-0.3

0.5-0.7

100-350

0.5-0.9

≤ 6.0

0.1-1

≤0.3

6-15

AM-03-C

≤0.30

≤0.05

0.01-0.3

0.35-0.45

100-300

0.5-0.9

≤5.0

0.1-0.5

≤0.2

6-15

AD-01

≤0.30

≤0.05

0.01-0.3

0.35-0.45

100-300

0.5-0.9

≤5.0

0.04-0.1

≤0.5

/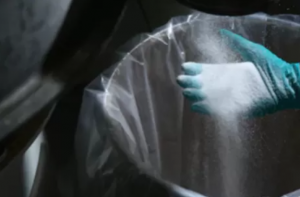 Email: carrier@catalystcarrier.net