Phosphorus modified pseudoboehmite alumina powder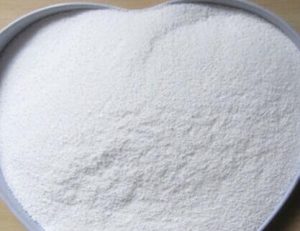 Phosphorus modified pseudoboehmite chemical composition(XRF)
 

LS-201

LS-202

LS-203

Na2

O/%

0.07max

0.07max

0.07max

Fe2

O

3

/%

0.07max

0.07max

0.07max

SO42-

/%

1.5max

1.5max

1.5max

SiO2

/%

0.1max

0.1max

0.1max

P2

O

5

/%

1~2

2.5-4.5

1~2

dry basis/%

65min

65min

65min
Phosphorus modified pseudoboehmite pore structure(gas sorption techniques/600℃,3h)
 

LS-201

LS-202

LS-203

Surface Area/m2

·g

-1

280-350

350-420

320-400

Pore Volume/ml·g-1

0.6-0.8

0.8-1.0

1.0-1.2

Pore Size/nm

4~6

5~7

7~9
Phosphorus modified pseudoboehmite particle size(laser particle size analyzer)
| | | | |
| --- | --- | --- | --- |
|   | LS-201 | LS-202 | LS-203 |
| <25μm/% | 40max | 40max | 40max |
| <45μm/% | 55max | 55max | 55max |
| >90μm/% | 18max | 18max | 18max |
Phosphorus modified pseudoboehmite performance: This product is a high-purity alumina,withlowimpurity contents such as Iron, sodium. It is with excellent physical-chemical properties.
pseudoboehmite powder pplication
This product is the suitable raw material of catalyst carrier for petroleum hydrocarbon hytrotreating and fine chemical industry.
Pseudoboehmite powder package, storage & transportation
20 Kg net weight for each bag, inner lined with plastic bags, outer with woven bag (also can be packed according to the customer's need).

Stord in the ventilating dry warehouse and kept away from moisture and other substance.

Necessary measures shall be taken to protect the product from moisture and rain during transportation.
carrier@catalystcarrier.net