0.5-1mm activated alumina balls
Product Details:
The company produces activated alumina microspheres made by a special process for fluid and gas drying. While drying fluids and gases, all molecules, although to some extent absorbed by BR101, have strong polarities that allow them to selectively adsorb molecules. Gas pressure, concentration, molecular weight, temperature and other gas mixtures affect the adsorption effect. BR-101 size is spherical Φ0.5-1, 1-2, 2-3, 3-5, 4-6, Φ5-7.
Product advantages
Activated alumina microspheres, the appearance of white, reddish-brown granules, insoluble in water and organic solvents, the phenomenon of hygroscopic in the air, with high activity, low wear, good thermal stability and so on.
The company is located in:
This product is mainly used as a catalyst for the production of melamine and other industries as a desiccant, adsorbent and catalyst carrier.
| | |
| --- | --- |
| Item | Result |
| Specification | ¢0.5-1mm |
| Surface  | White balls |
| Bulk density g/ cm3 | 0.70-0.75 |
| Strength N/parts≥ | 30 |
| BET ㎡/g | 280-320 |
| Pore volume cm3/g | 0.40-0.50 |
| Attrition loss %≤ | 0.1 |
| AL2O3 | 93% |
| SiO2 | 0.02% |
| Fe2O3 | 0.02% |
| Na2O | 0.30% |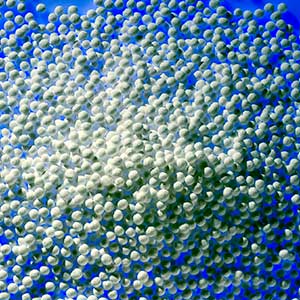 carrier@catalystcarrier.com